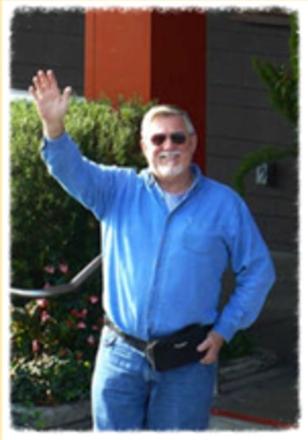 Club Founder and Namesake
Brief info
In January 2007 Ron Diamond by chance walked into the flight school at the Montgomery Regional Airport. It was known back then as Southstar Aviation and continues today as Box Aviation under great new owner, Eric Box.
One of the instructors that was around during that first visit by Ron was "Capt" Jack Dunn. By the time his infectious attitude about all things flying began to rub off on you, it was no longer a question of were you going to learn to fly but I have to learn to fly! And Jack Dunn had to be my instructor. Jack was tough. He demanded a student learn to fly right. By the time he finished with your training no matter what certification or type rating you were going for you knew you were ready for the FAA examiner.
John Jung had completed his private license in 2003 at the Aeroclub at Maxwell Air Force Base and was working on his instrument rating with Jack at about the same time in 2007 that Ron began working on his instrument rating with Jack. By the time they completed their check rides they both know that they wanted to fly more and owning an aircraft would be a great way to make flying more affordable rather than having to always rent. So they decided to buy into the Cessna 172 Jack owned and there began a friendship among them that made them inseparable. It was just a short time later in 2008 that the Montgomery Flying Club was born.
Jack had thousands of flight hours and was a CFII in both singles and twins and John Jung went on to get his twin engine rating with Jack and eventually bought into a partnership with Jack in a twin engine Grumann Cougar that Jack already owned.
Jack knew how to find good airplanes and we have one of the finest ones that we could ever want in Cessna N64892.
Through the years right up until his death in 2011 Jack had trained and mentored almost all the members of the club up till that time. Even today as we gain new member owners in the club who never knew Jack Dunn, his friendship, enthusiasm, encouragement, teaching and legacy still lives on here at the JACK DUNN FLYING CLUB!